Lumpjaw is the main antagonist in the Fun and Fancy's animated segment, Bongo. A massive and fearsome bear, terrorising the local bears, Lumpjaw appears as a minor player in the villains tournaments, either standing on his own, or by joining the villains' ranks.
Disney Villains War
Disney Heroes Vs Villaisn War
Heroes Vs Villains War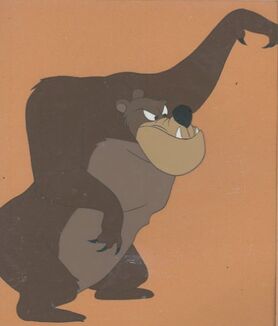 Ad blocker interference detected!
Wikia is a free-to-use site that makes money from advertising. We have a modified experience for viewers using ad blockers

Wikia is not accessible if you've made further modifications. Remove the custom ad blocker rule(s) and the page will load as expected.