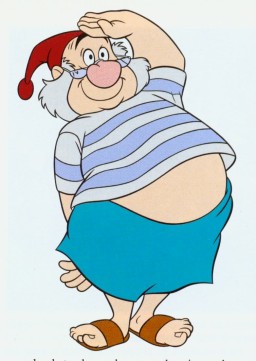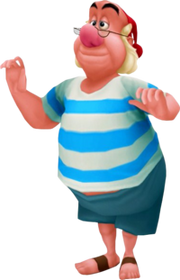 Mr. Smee
is a neutral and supporting character from the Disney's franchice,
Peter Pan
. The primary henchman and first mate of
Captain Hook
, Mr. Smee does not indicate sings of villainous traits, unlike
his fellow pirate crewmen
and captain. He serves his master, without a question, or he would be beaten up by them. He supports the forces of evil in the villains tournaments, although he appears in a non-combatant role.
Disney Vs Non-Disney Villains War
Disney Vs Non-Disney Villains War Part Two
Disney Vs Non-Disney Villains War Part Three
Disney Villains War
Disney Villains War 2
Disney Vs Marvel Villains War
Animated Vs Video Game Villains War
Movies Villains War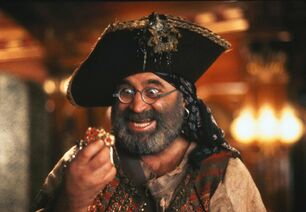 Ad blocker interference detected!
Wikia is a free-to-use site that makes money from advertising. We have a modified experience for viewers using ad blockers

Wikia is not accessible if you've made further modifications. Remove the custom ad blocker rule(s) and the page will load as expected.