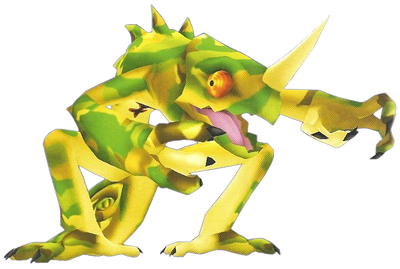 The Stealth Sneak is a Heartless Emblem, that draws from Clayton's darkness. It is a boss figure in Kingdom Hearts and a minor player in the second part of Disney Villains War.
Disney Villains War 2
Summoned and Defeated
During the Battle at the World that Never Was, Clayton summons the Stealth Sneak to aid him in the battle, against Jafar. Unfortunately, Jafar kills the beast with his magic powers and dies upon Clayton, killing also the hunter in the process.
Ad blocker interference detected!
Wikia is a free-to-use site that makes money from advertising. We have a modified experience for viewers using ad blockers

Wikia is not accessible if you've made further modifications. Remove the custom ad blocker rule(s) and the page will load as expected.